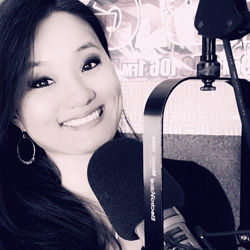 Jill Taylor is one half of the Morning Drive with Jill & Sasha weekdays from 6am to 10am. You can also catch her middays from 10am to 3pm.
Having grown up on the Big Island, Jill Taylor started her broadcasting career doing overnights on KBIG-FM at the age of 17. While she left for a short time, she returned to KBIG-FM midday's in 2008 and has been here ever since! Always having a love for music and entertainment, she loves to keep her listeners up-to-date on the latest trends in fashion, tech, pop cultures and human-interest stories. In July of 2021, she was joined on air by Sasha Kauwale and together the duo hosts "The Morning Drive with Jill & Sasha" weekdays from 6am to 10am.
Apart from being on air, Jill is also the Program Director and Promotions Director for KBIG-FM as well as for KBIG-FM's sister station the Beat. When not at work, she loves spending time with her 2 daughters, playing video games, and spending times outdoors with friends and family.